Posts for: September, 2018
By Dr. Saad's Dental Center
September 20, 2018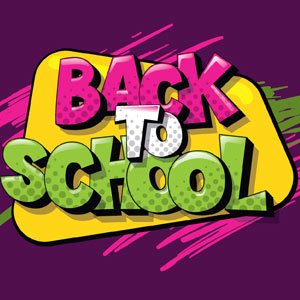 Like a second New Year's Day, the month of September offers its own chance to make a brand new start: It's back-to-school season! This can be an exhilarating time—a chance to meet new friends, face new challenges and set new goals. It's also a great time to get started on the things that can keep your children healthy all year long…like a routine visit to the dental office.
Preventive dental visits are one of the most important ways to help keep a smile in top condition—not just for kids, but for people of any age. They are also one of the best values in health care, because so much can be accomplished in such a short time. What exactly happens at a routine visit? Here's a brief run-down:
A professional teeth cleaning clears sticky plaque and hardened tartar from places where your brush can't reach. These deposits can harbor the bacteria that cause tooth decay and gum disease, and removing them helps prevent more serious problems from getting started.
A complete dental exam involves a check for cavities, but it's also much more: It includes screening for gum disease, oral cancer, and other potential maladies. X-rays or other diagnostic tests may be performed at this time; any changes can be observed, and the need for preventive or restorative treatments can be evaluated.
The growth and development of children's teeth is carefully monitored, from the first baby teeth to the third molars. If orthodontic work or wisdom teeth removal could benefit your child, this is a great time to discuss it.  Adults may also benefit from ongoing evaluation for gum recession and other potential issues.
Keeping your teeth and gums healthy also depends on how you take care of them at home. A routine office visit is a great opportunity to "brush up" on proper techniques for tooth brushing and flossing, and to ask any questions you may have about oral hygiene.
So if you have youngsters starting a new school year—or if you're looking to make a fresh start toward good oral health yourself—make it a point to stop in to the dental office for a routine visit this season!
If you would like more information about maintaining good oral health, please contact us or schedule an appointment. You can learn more by reading the Dear Doctor magazine articles "Top 10 Oral Health Tips For Children" and "Dental Hygiene Visit: A True Value in Dental Healthcare."
By Dr. Saad's Dental Center
September 10, 2018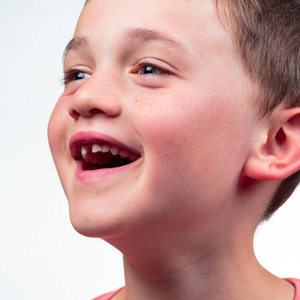 We breathe every moment of every day and we're hardly aware of it most of the time. But if you take the time to focus, you'll find two possible pathways for your breath: through the nose or through the mouth.
While either pathway provides the air exchange needed to live, nose breathing offers better health benefits. Air passes through the nasal passages, which filter out many harmful particles and allergens. The mucous membranes in the nose also humidify the air and help produce heart-friendly nitric oxide.
Nose breathing also plays a role in your child's facial and jaw development: the tongue rests on the roof of the mouth (the palate) and becomes a kind of mold around which the developing upper jaw can form. With chronic mouth breathing, however, the tongue rests just behind the lower teeth, depriving the upper jaw of its normal support. This could result in the development of a poor bite (malocclusion).
To avoid this and other undesirable outcomes, you should have your child examined if you notice them breathing mostly through the mouth, particularly at rest. Since chronic mouth breathing usually occurs because of an anatomical obstruction making nose breathing more difficult, it's usually best to see a physician or an ear, nose and throat (ENT) specialist first for evaluation and treatment.
It's also a good idea to obtain an orthodontic evaluation of any effects on their bite development, such as the upper jaw growing too narrowly. If caught early enough, an orthodontist can correct this with a palatal expander, a device that exerts gradual outward pressure on the jaw and stimulating it to grow wider.
Another bite problem associated with chronic mouth breathing is misalignment of the jaws when closed. An orthodontist can address this with a set of removable plates worn in the mouth. As the jaws work the angled plates force the lower jaw forward, thus encouraging it to grow in the direction that best aligns with the upper jaw.
Any efforts to correct a child's breathing habits can pay great dividends in their overall health. It could likewise head off possible bite problems that can be both extensive and costly to treat in the future.
If you would like more information on promoting oral health in your child, please contact us or schedule an appointment for a consultation.