Posts for: April, 2018
By Dr. Saad's Dental Center
April 22, 2018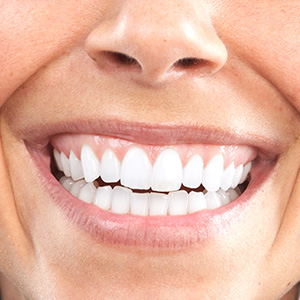 There are well-known holidays on the calendar this month, but here's one that might have escaped your notice: "Keep America Beautiful Month," which is observed throughout April! At this time, people from coast to coast are encouraged to clean and beautify their communities. So why not think of it as an occasion to spiff up your smile? Here are five ways to do exactly that:
Have your teeth professionally cleaned. A routine dental visit, which includes a professional cleaning and exam, is one of the best preventive healthcare values there is. It's a chance to catch dental problems (including potentially serious ones like oral cancer) before they become more difficult to treat. A dental professional can remove built-up deposits of tartar from your teeth using specialized instruments—something you can't do at home. Plus, you'll leave the office with a freshly polished smile that looks and feels great.
Get a professional teeth whitening. Having whiter teeth often makes people look more youthful. And one of the best ways to brighten dull teeth is with professional teeth whitening. You can achieve the fastest, most dramatic results with an in-office treatment—up to ten shades in just one visit! We can also make you a custom take-home kit to achieve similar results over time.
Repair chipped teeth. If you feel self-conscious about a chipped tooth, consider cosmetic bonding. In this relatively inexpensive procedure, which often takes just one office visit, tooth-colored resin material is applied to the chipped area and hardened under a special light. The translucent resin is built up layer by layer, bringing teeth with minor flaws back to a great, natural-looking appearance.
Replace old dental work. Sometimes old dental work can stand out more than we'd like it to. This is especially true of amalgam (silver) fillings—but even white fillings can absorb stain after many years. If you feel old dental work is detracting from your smile, it may be time to replace it with up-to-date dental materials.
Straighten your smile. Did you know that there is no maximum age for successful orthodontic treatment? It's true: Healthy teeth can be moved at any age. And if you think metal braces wouldn't fit in with your look or lifestyle, consider one of the less-visible alternatives to traditional orthodontic hardware—such as ceramic braces and clear aligners.
Having the smile you want can make you feel more confident in any month of the year. If you'd like more information on cosmetic dentistry, please contact us or schedule a consultation. You can learn more by reading the Dear Doctor magazine articles "How Your Dentist Can Help You Look Younger" and "Orthodontics for the Older Adult."
By Dr. Saad's Dental Center
April 12, 2018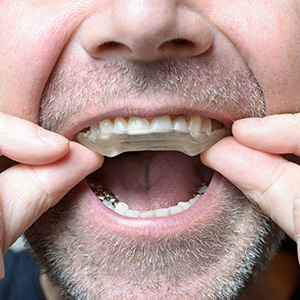 Lots of people don't know that April is National Stress Awareness Month; don't fret if you're one of them. For many, stress is already a common feature of everyday life. According to the American Psychological Association, 62% of Americans are stressed at their jobs, and stress has been estimated to cause the loss of some 275 million working days every year.
In addition to its other negative physical and mental consequences, stress can also spell trouble for your oral health. It may lead to the problems of teeth clenching and grinding, which dentists call bruxism. A habitual behavior that can occur in the daytime or at night, bruxism is thought to affect perhaps one in ten adults. While the evidence that stress causes bruxism is not conclusive, there's a strong case for the linkage.
Bruxism sometimes causes symptoms like headaches, soreness or pain in the jaw muscles or joints, and problems with fully opening the mouth. It can be detected in the dental office by excessive tooth wear, and/or damage to tooth surfaces or dental work. Grinding or tapping noises heard at night may indicate that someone is grinding their teeth while sleeping. In children, nighttime bruxism is common and not necessarily a reason for concern; in adults, it may be more troubling.
So what can you do if you're experiencing this problem? If you find yourself clenching and grinding during the daytime, simply becoming more aware of the behavior and trying to limit it can help. A bit of clenching during times of stress isn't abnormal, but excessive grinding may be reason for concern. Many of the same techniques used to relieve stress in other situations—such as taking a step back, talking out your issues, and creating a calmer and more soothing environment—may prove helpful here as well.
Occasionally, prescription drugs may cause bruxism as an unwanted side effect; in this case, a medical professional may recommend changing your medication. The use of stimulants like coffee and mood altering substances like alcohol and illicit drugs have also been associated with teeth grinding—so if you're having this issue, consider foregoing these substances and making healthier lifestyle choices.
There are also a number of dental treatments that can help protect your teeth from excessive grinding. The most common is an occlusal guard or "night guard." This is a custom-fabricated appliance made of plastic that fits comfortably over your teeth. Usually worn at night, it keeps your teeth from actually coming into contact with each other and being damaged. Occasionally, additional treatments such as bite adjustment or orthodontics may be recommended to help solve the problem.
If you would like more information about teeth clenching and grinding, please call our office to schedule a consultation. You can learn more in the Dear Doctor magazine articles "Teeth Grinding" and "When Children Grind Their Teeth."